The Best Fashion Boots for Fall to Prevent Foot Pain and Heel Pain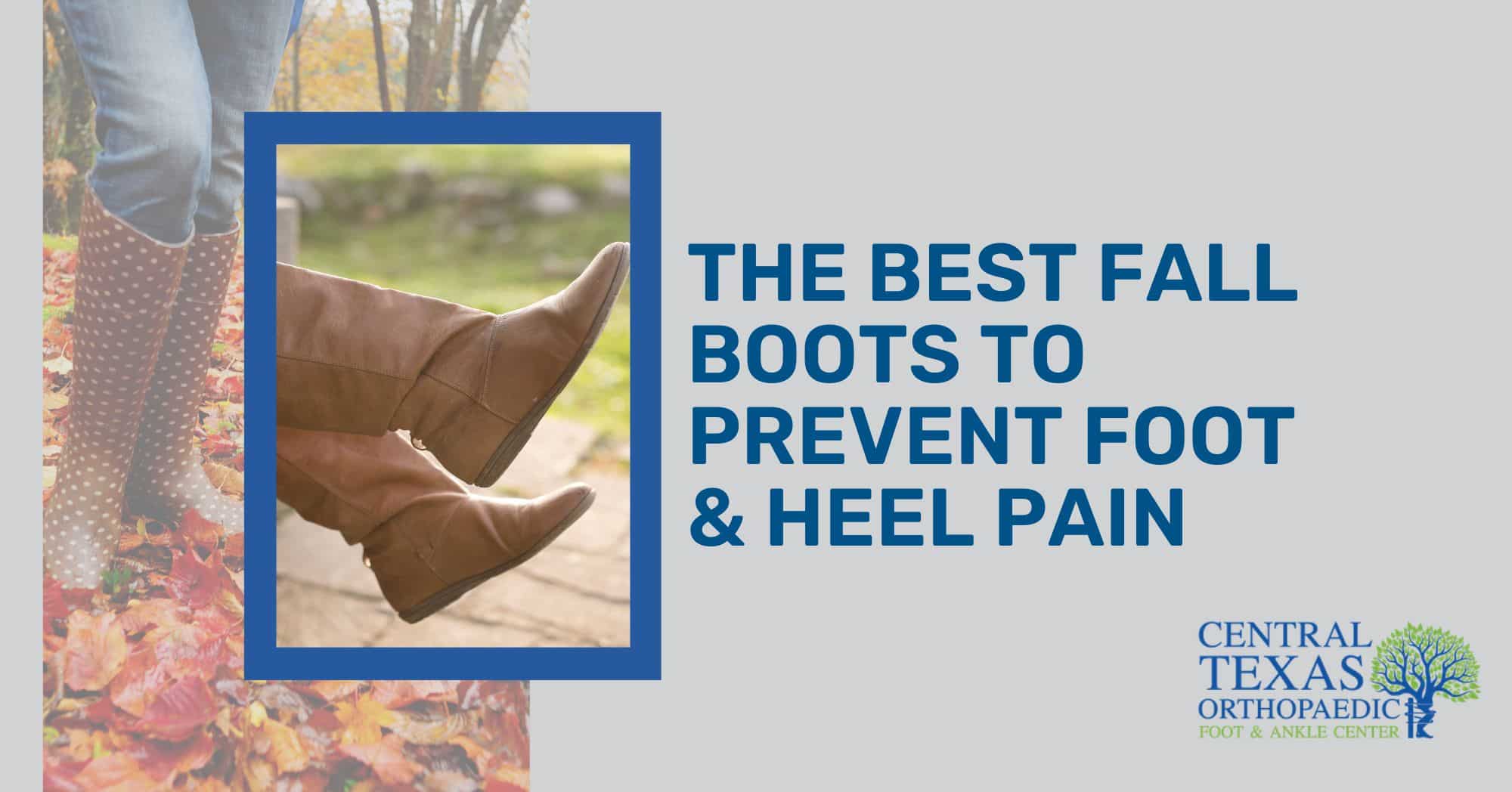 The crisp and cool days of autumn are here, and that means it's time to put away the sandals and pull out the fashionable footwear of fall. If you find yourself dreading a whole workday or a night out in your favorite pair of boots, you may be struggling with foot or heel pain from the uncomfortable position of your foot. Heeled footwear can cause a number of issues, but we are here to help you enjoy the colder months without the pain and discomfort. Here are some of the best types for fall and winter footwear that help you maintain your sense of style without the chronic pain:
Chelsea boots: Chelsea boots are a versatile and stylish option that is perfect for fall. They're typically made of leather or suede and have a low heel, making them comfortable to wear all day long. Chelsea boots also have a pull-on design, which makes them easy to get on and off.

Chukka boots: Chukka boots are another great option for fall. They're typically made of leather or suede and have a mid-calf height. Chukka boots are comfortable and stylish, and are easy to dress up or down.

Wedge boots: Wedge boots are a great choice for women who want to add some height without sacrificing comfort. They typically have a comfortable platform sole and a low heel, which can help to reduce foot pain. Wedge boots are also available in a variety of styles, so you can find one that fits your personal taste.

Ankle boots: Ankle boots are a classic fall boot that is perfect for everyday wear. They typically have a low heel and a snug fit, which can help prevent foot pain. A popular brand this fall is Dr. Martens. These boots have good arch support, cushioned insoles, durable construction and a wide toe box. With lots of different styles to choose from, you can find one that matches your wardrobe.

Rain boots: If you live in an area with wet weather, rain boots are a must-have for fall. They are typically made of waterproof materials and have a comfortable fit. Rain boots can also be stylish, so you don't have to sacrifice your fashion sense when the weather turns bad.
When deciding on the right type of footwear for you, it's important to consider a few different factors. 
Make sure your shoes are the right size and width for your foot, with room for your toes to move around and no rubbing or discomfort. 

Ensure they feel supportive when trying them on. If they hurt right off the bat, pain and injury is likely right around the corner. 
Even if you find the perfect footwear for your fit, style, and stride, you may find that fashionable footwear still lacks when it comes to comfortable insides. 
Custom orthotics or store-bought insoles can help pad and protect your foot no matter what type of footwear or activity. With numerous options, orthotics and insoles can be critical to preventing injury or reinjury.
If you have foot pain or heel pain, it's important to consult an orthopedist. They can help you prevent injury, reduce pain and choose the right style of footwear that will fit your specific needs. Another good reason to consult an orthopedist when you have foot or ankle pain is because your footwear might not be the cause of your pain.
If you're experiencing persistent foot pain or inflammation, don't hesitate to consult with an orthopedist. If you live in Central Texas, give CTX Foot and Ankle Center a call at 254-313-9559 to schedule an appointment with Dr. Bednarz and start your journey to get relief from your foot pain today.