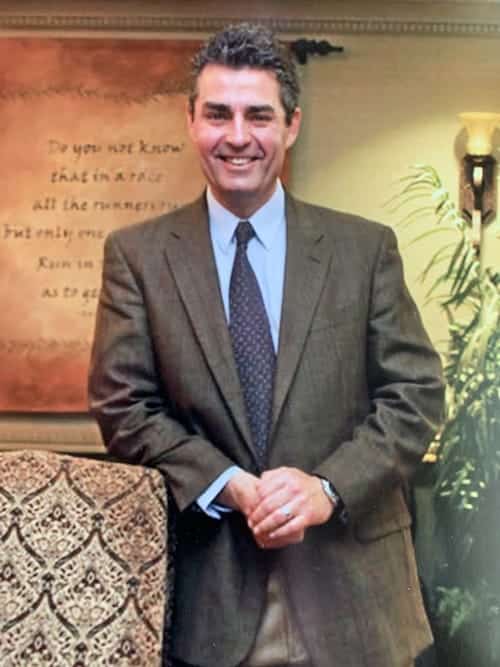 Medical School: Medical Doctor, Rutgers New Jersey Medical School (1994)
Residency: Wayne State University (1999)
Internship: Wayne State University (1995)
Fellowship: Michigan International Foot and Ankle Center (2000)
Fellowship: Harborview Medical Center University of Washington (1999)
Orthopaedic Surgery (General Cert) – American Board of Orthopaedic Surgery
Dr. Paul Bednarz is an orthopaedic surgeon with a subspecialty in foot and ankle surgery.  He received his fellowship training with Sigvard T. Hansen, MD Harborview Medical Center Seattle, Washington and Arthur Manoli II, MD Michigan Orthopaedic Foot and Ankle Center Pontiac, Michigan in 2000.
He received his undergraduate degree from Seton Hall University South Orange, New Jersey graduating Magna Cum Laude in 1990.  Dr. Bednarz received his medical degree from New Jersey Medical School Newark, New Jersey in 1994.  He completed his orthopaedic surgical residency at Wayne State University Detroit, Michigan in 1999.  During his residency he helped cover the Detroit Pistons, OHL Whalers and Wayne State University football teams.
Dr. Bednarz interest in foot and ankle surgery has led to multiple publications and presentations throughout his career.
With over 20 years of experience, Dr. Bednarz specializes in all areas of foot and ankle reconstruction and traumatic repair to include fractures, sports injuries, overuse injuries, ligament injuries, ligament reconstruction, tendinitis, tendon injuries, bunions, toe deformities, arthritis, joint preservation, fusions, joint replacement and complex osteotomies.
Dr. Bednarz is married to Dr. Nancy Bednarz who is a radiation oncologist for Hillcrest Baptist Medical Center.  They have three children.  He and his family are members of Harris Creek Baptist Church.  His interests include faith, family, mountain biking, archery, hunting, fishing, ranching, rodeo, motor sports and all water sports.
Six years ago, I left an extremely busy practice in Greensboro, North Carolina that I had poured my heart and soul into for 12 years to come here to Waco, Texas.  I joined an incredible group of ethical, smart, highly skilled and most importantly Christian based partners.  The story of how I even came here is spiritually inspiring.  I was driving home from work late at night while I was working in Greensboro and I was praying.  I asked God why was I so unhappy and burnt out even though I have an amazing wife and children.  As soon as I was done praying, my cell phone rang and it was a recruiter calling with a job opportunity.  The first job he presented to me was Southwest Sports Medicine and Orthopedics in Waco, Texas.  This was a very difficult decision for me to make because I'm an extremely loyal person.  I didn't want to let my patients, physician assistant, partners and staff down by leaving.  After a lot of soul searching, I decided to leave North Carolina and never looked back.
I feel I was called to this city under His plan, vision and works.  I feel very humbled and privileged to be here for this new challenge.  I have started my own solo practice called Central Texas Orthopaedic Foot & Ankle Center which opened in January 2021.
Surgery will be performed at Hillcrest Hospital MOB1 and Coryell Hospital.
It is an honor & privilege to be your doctor and thru God's grace and loving guidance I will take care of you and your family the best I can for the years to come.
God bless,
Paul Bednarz, MD